Follow us on our Wawa Public Library Facebook Page!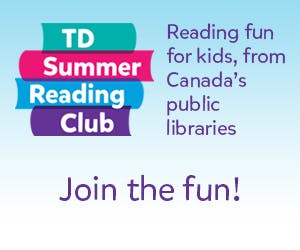 Click on above picture to go to TD Summer Reading Club 2023!
FAMILY PHOTO SCAVENGER HUNT FUN!
Thank you to all the awesome teams who participated in out Annual Family Photo Scavenger Hunt! We had a blast looking and judging your photos and we hope you had as much fun enjoying your family and exploring your community! Congratulations to the Cresswell/Lamon team who came in 1st, the MacLary/Mitchell team coming in a close second and the Maki family who came in 3rd place! Congratulations to the Crawford family for a well deserved honourable mention!
CONGRATULATIONS TO OUR sUMMER READING BINGO CHALLENGE WINNERS!
Congratulations to Heather who was the winner of the Summer Reading Bingo Challenge adult winner! The library staff and board know the importance of reading to children and hope that everyone strive to make family reading an event in your home!
We encourage all children to read, read, read! Our hope is that the Summer Reading Bingo Challenge encourages all youth to read and have fun with it! Take a challenge and read something new, something recommended to you or a blue book or a book with a one word title! James stepped up to the challenge and was the winner of kids prize for the BINGO Challenge! Congratulations James!
CANDY JAR WINNER!
Congratulations to Lachlan who was the winner of the Candy Jar! Lachlan read a total of 128 books this summer and we are very proud of his accomplishment! There were many entries for the candy jar but Lachlan definitely earned that candy! When Lachlan received the candy jar, he immediately opened it and shared the candy with all the other children present! Way to go Lachlan!
WINNERS OF THE TABLETS!
At the end of each summer, we have a summer's end party and the children look forward to the big tablet draw! Thanks to the very generous donations received by local businesses and residents we were able to purchase 2 tablets and prizes for all participants! Anyone attending our Story and Craft Clubs or our Daycare Story Time had their names added to the draw. Our lucky winners were Harrison and Brylee! Congratulations!
SOME OF WHAT WE DID THIS SUMMER!!